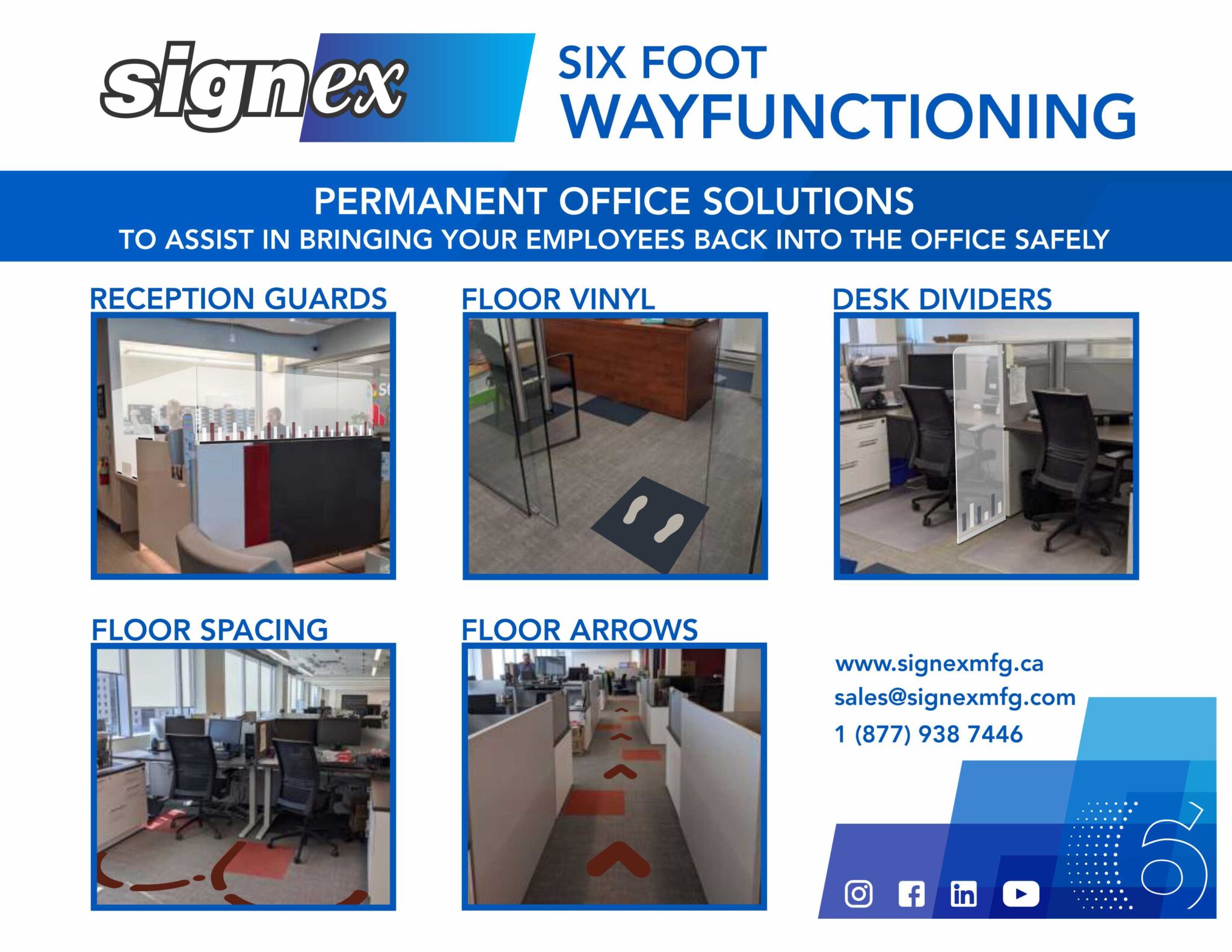 The vision of Signex Manufacturing during these times is simple. We want to assist our clients in safely reopening their spaces to staff and clients while keeping safety and health as the top priority.
With Signex Manufacturing being a top contender in the sign industry since 1982, we can provide a unique perspective on how to enhance your current work space to meet new regulations and requirements without the unnecessary clutter of temporary papers and tape throughout your space.
Using in-depth knowledge gained over years of experience, we will work with your organization to provide a custom sign package that incorporates the flow of your workspace. With our combined knowledge of product availability, legislated requirements, functionality, and costs, we can ensure your workspace gets just what it needs for these changing times.
As fabricators we are dedicated to looking for the best product to achieve a long-lasting overall appearance and function while staying within your budget. As designers our knowledge and experience are used to complete your vision in a space that meets new rules and requirements to seamlessly fit into your existing space.
We are local and understand the limitations, restrictions, guidelines and rules that are happening right here in Manitoba, and more importantly we want to provide you something that can be a permanent change going forward, not a temporary fix.
Our purpose is to provide.