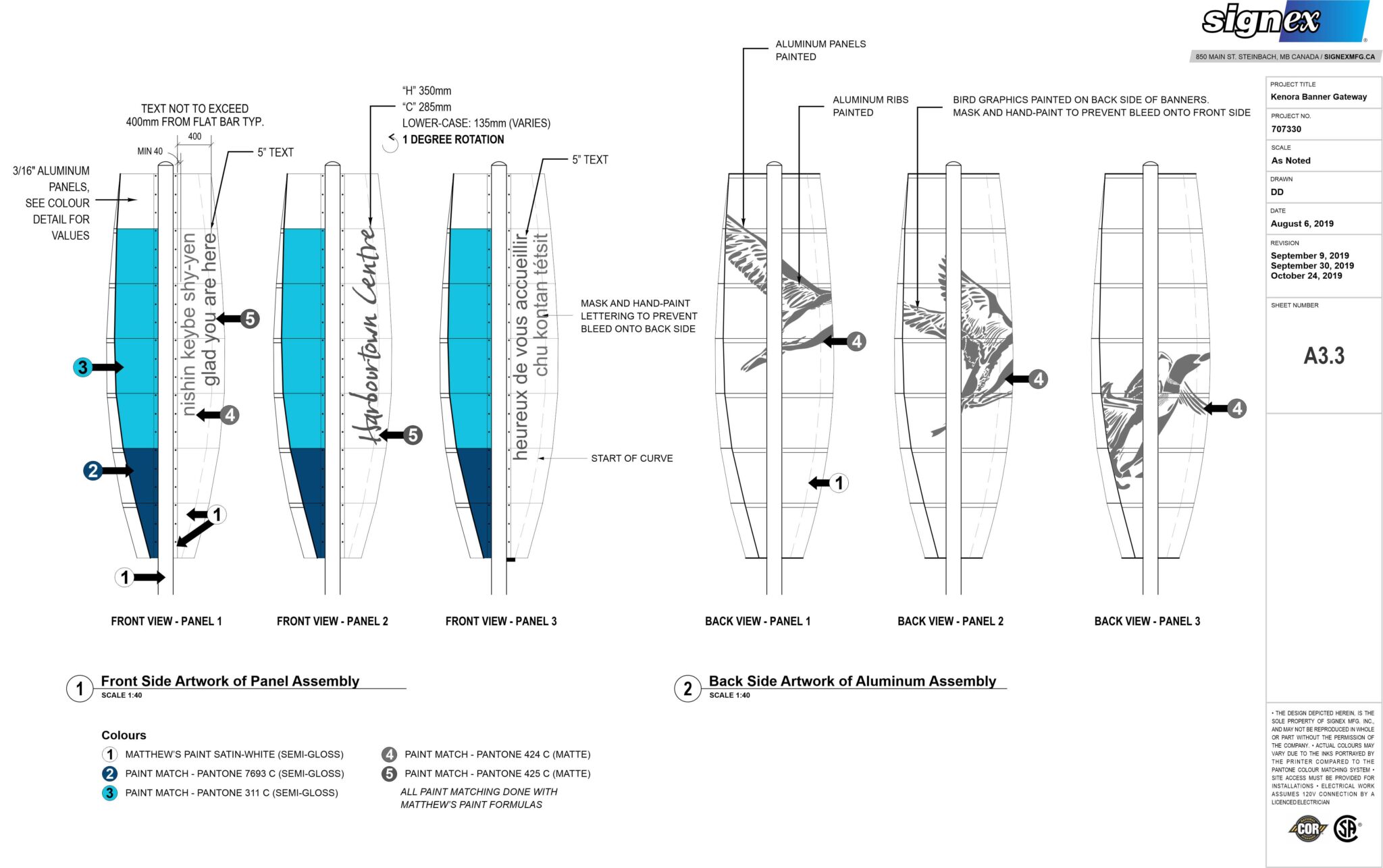 In early 2020, Signex crews returned to Kenora, Ontario to complete the signage for the third stage of Kenora's Downtown Revitalization Project. Landscape architect HTFC's vision was three 20 foot tall banners, billowing in the lake's summer breeze. This was a new challenge for us. Creating what appeared to be a wind driven sail out of a static, metal sign was going to require innovative approaches and collaboration with the designers. We were committed to the challenge.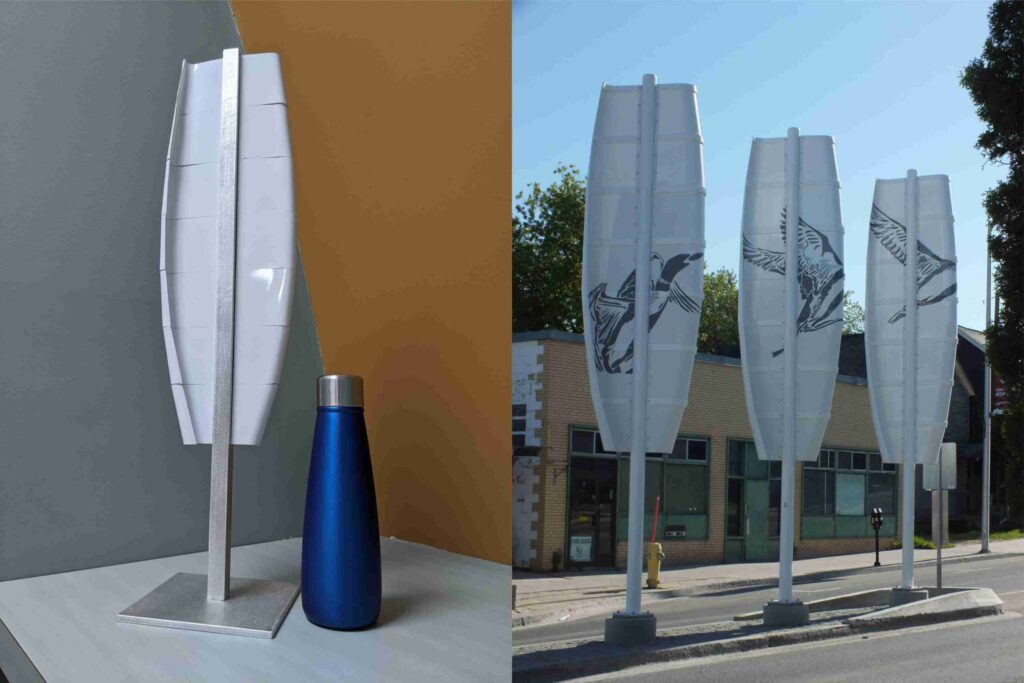 During the design stage we built a scale model, finalized materials, custom perforation patterns and paint colours. Unable to source the required perforated panels within the time-frame, we manufactured custom perforation in the panels in-house to keep this project on track. In a series of tests, we developed a process to eliminate paint runs on the perforated metal, and hand-painted designs with multiple colours, applied text and graphics onto the curved surfaces.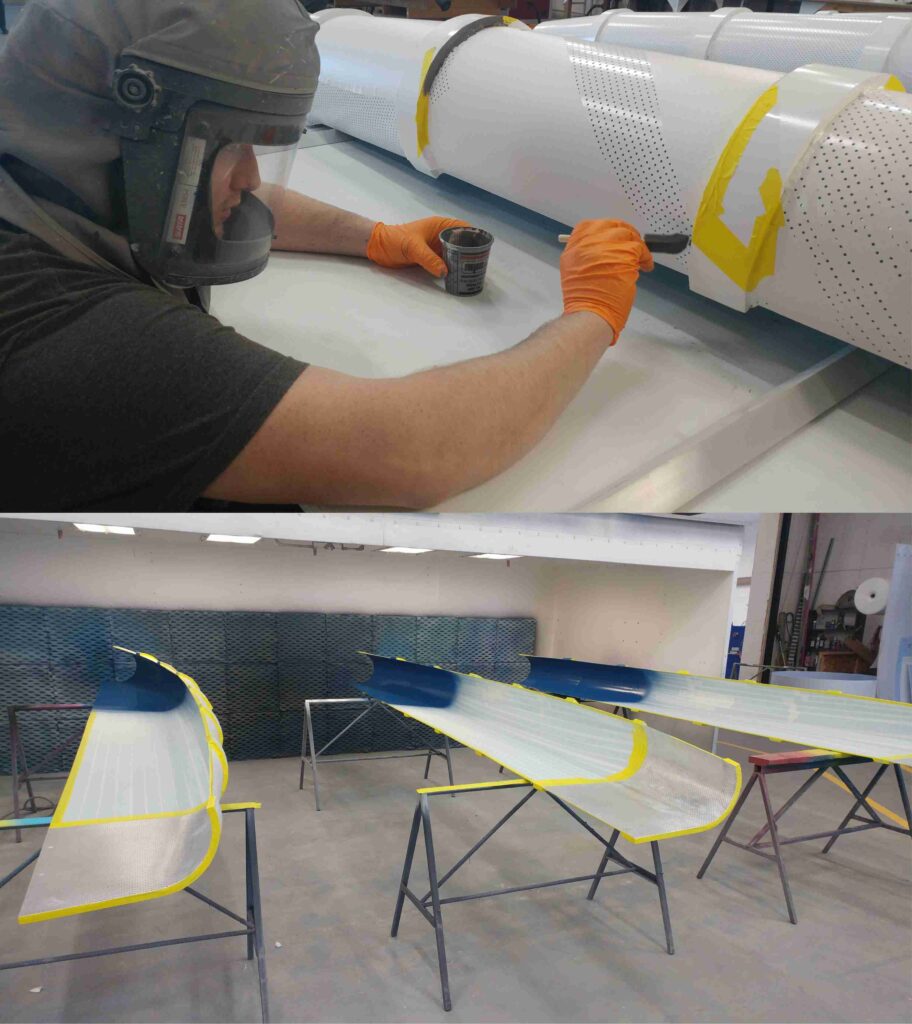 The biggest challenge was determining the correct calculations to create the wind-blown effect in the curves of the metal. HTFC came through for us, and provided complex mathematical configurations to bend it into its distinctive design, which was paramount in conveying the billowing, breezy effect of these signs.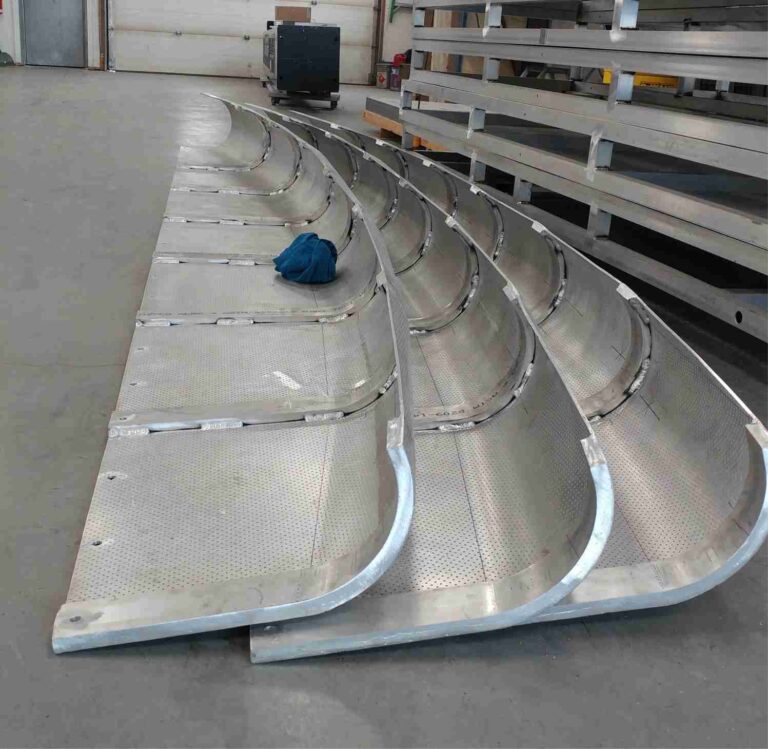 Kenora-based general contractor, Sierra Construction worked hard to provide accurate positioning of the sign anchors, which resulted in a textbook installation. Thanks to their diligence, the vision and calculation from HTFC , and our team's solution-based commitment, these exceptional signs are now landmarks in historic downtown Kenora.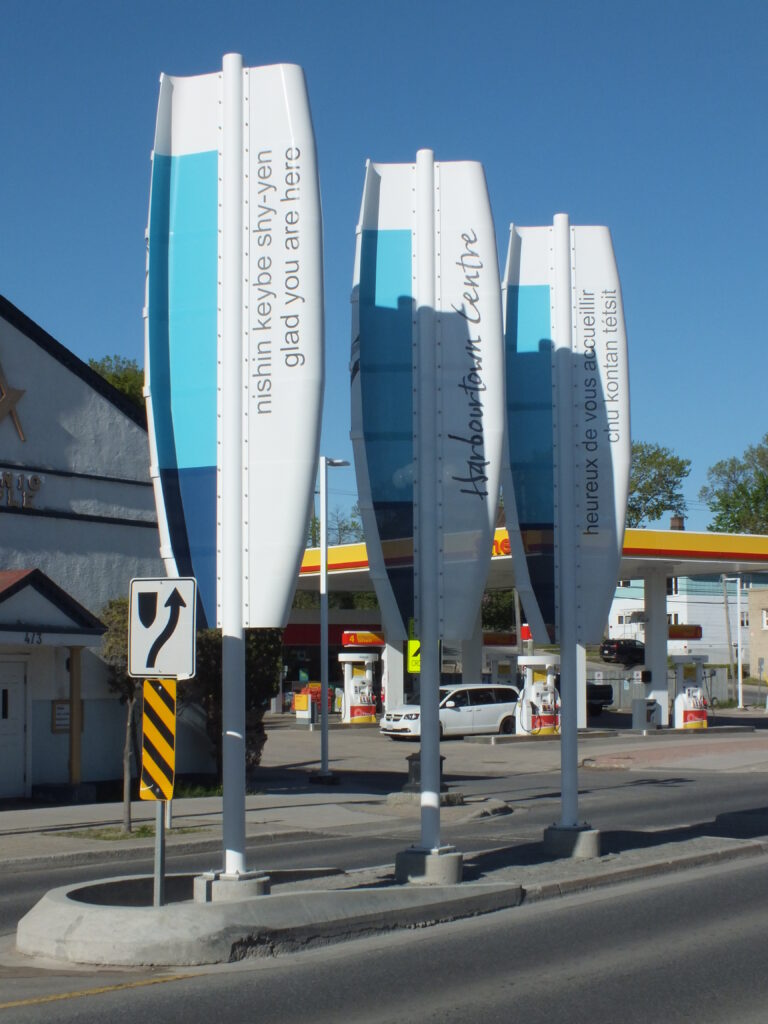 Have a question about a project you are working on? Feel free to reach out to us at sales@signexmfg.com – our team is committed to help you!